The CANDO Monthly Board meeting will be Tuesday 5/16 at 7:00 at 580 Broadway Ste 119 (to the right of Cycle Werks, next to the Playhouse.)
— 
Canyon Views – The CANDO newsletter
Check it out — Canyon Views, and email us at info@lbcando.org to subscribe!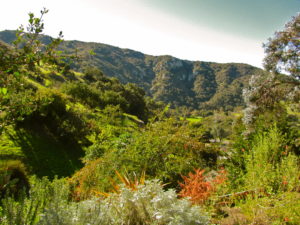 Next step on Laguna Canyon Planning Study
The City of Laguna Beach and consultant MIG will continue their efforts on the Laguna Canyon Planning Study Project on Wednesday, May 17, 2017, during the Planning Commission's regularly scheduled meeting at 6:00 p.m. in the Council Chambers at City Hall (505 Forest Avenue).  The focus of the planning study is to review zoning and development standards in Laguna Canyon.
MIG will present the final draft report that includes suggested modifications to existing planning documents, including the Laguna Canyon Annexation Area Specific Plan, Sarah Thurston Park Specific Plan and zoning for the areas outside of the specific plans.  Attention has been given to establishing standards for defining key descriptive terms such as rustic, rural and small scale, and potential modifications to zoning districts and development standards.  A copy of the draft report is available to review on the project webpage (link included below).
This meeting and future meetings play an essential role for MIG to obtain direction from the Planning Commission and input from the community regarding the zoning and development issues in Laguna Canyon, and to identify the City's priorities for the future of the Laguna Canyon area.  The Laguna Canyon Planning Study will be presented as a final draft report to the Planning Commission in a series of three hearings, with a final hearing before the City Council.
For more information on the Laguna Canyon Planning Study Project please visit the project webpage site at: http://www.lagunabeachcity.net/cityhall/cd/planning/mjrplanginitv/lgncnyplnsty.htm
CANDO Board Elects Officers
The founding board of CANDO elected officers on July 24, 2014.
The following are the elected officers by vote of the CANDO Board: Read More
Join Us!
Anyone may join the Canyon Alliance of Neighborhoods Defense Organization. We welcome your participation and help!
Just send click on the "Forums" button on the banner or go to http://lbcando.org/forums/ and register. You will then be able to participate in our Discussion Forums and we will put you on our mailing list.
Greetings everyone. Welcome to the Laguna Beach Canyon Alliance of Neighborhoods Defense Organization webpage! We are just getting set up so please bear with us. As time goes on we'll add blog posts, announcements and all sorts of useful information. Stay tuned!